Football finance expert Kieran Maguire has been speaking on the latest edition of The Price of Football podcast about financial news from the world of football.
One of the topics that he spent a little bit of time on was Leeds United's latest financial results.
The Whites posted a loss of over £60m from the last financial year, and Maguire spent some time discussing why they had lost that much money.
He said: "I think the price of promotion is high. They lost £66m. Part of the reason for that, again, like everybody else, they've been hit by [the pandemic], but the wage bill was up 70%.
"One of the interesting things about Leeds is the price of promotion was high. The price of staying in the Premier League is high as well, because in the small print, it suggested that if they did maintain Premier League status, which they've done with ease, of course, this season, it's going to cost another £35m in non-relegation bonuses.
"So that's a club which clearly has a pay structure which is very highly incentivised."
Do you think this is bad news?
No, it is nothing to worry about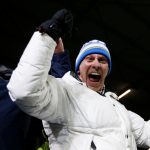 Yes, I am worried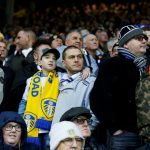 TIF Thoughts on Leeds' finances…
The fact the wage bill has gone up 70% is pretty staggering, to be honest, and it is no wonder that the club lost so much money, especially given the fact they have played every single match bar one this season behind closed doors.
Looking at these finances, it becomes clear to us why the Whites negotiated for the San Francisco 49ers to increase their stake in the club as the club made a huge loss, and with £35m of non-relegation bonuses to dish out, could be losing more money before they start making any back.
However, the Whites have had great success on the pitch this year and are 16 points clear of the relegation zone, so we would argue the players deserve their bonuses, and we hope that the Whites can bounce back financially next year.
In other news: 'Probably regress' – Journalist issues Leeds warning if they fail to do one thing