Journalist Adam Pope has recently discussed Leeds United's stance on the European Super League.
Pope appeared as a guest on the OTB Football podcast and the journalist was asked about multiple issues involving the Elland Road-based side. He was also asked about Leeds' stance on the Super League.
Pope revealed that the resentment for the Super League from Leeds was driven by the club and considering that Andrea Radrizzani happens to be a Juventus fan and the Bianconeri were a part of the idea, it is understandable why Leeds were against it.
Were Leeds right to be against the Super League?
Yes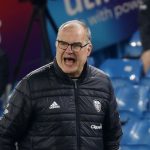 No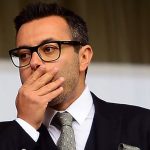 The Whites' supporters had actually organised a protest against the Super League before their club's game against Liverpool. Leeds players had worn t-shirts that protested against the concept as well. Radrizzani had later reacted to the collapse of the competition, mocking it as a 'One Day League'.
Pope believes that everything at Leeds against the Super League was fan led and the owner was also unhappy with the plans.
He stated (30:58): "Today, I spoke to Pascal Struijk about it and he reiterated and he said all the players felt the same way. I think it was club driven, largely because Andrea Radrizzani, the chairman and majority shareholder, he was very open in Italian on his Twitter feed, having a go at the team.
"But I thought that he purports to support as a young lad – Juventus, who obviously were one of the instigators of this too under Agnelli. So that was very much a club stance on it. And I can see why as well."
TIF Thoughts on the Super League…
Arsenal, Liverpool and Tottenham were also going to be part of the Super League, but those clubs are not too far ahead of Leeds in the Premier League table. Arsenal are level on points with Leeds, while Liverpool and Spurs are seven points clear each only.
Super League would have created a closed competition for 12 'elite clubs' and perhaps would have made sure that they took some of the Premier League money with them. It'd have left the other Premier League clubs like Leeds with lesser broadcast revenue and wouldn't have given them the chance to compete with the 'elites'. So it would have been damaging for the Whites and it is understandable why the club was against it.
In other news: Adam Pope discusses Marcelo Bielsa's future