Fans of Leeds United have been reacting to a post on Twitter, in which Adrian Durham called out supporters of the Whites.
Following Marcelo Bielsa's side's highly impressive 2-1 victory over table-toppers Manchester City on Saturday, one Leeds fan took to Twitter, quote-tweeting footage of Adrian Durham speaking on TalkSport prior to the start of the 2020/21 Premier League season.
It featured the presenter predicting that United would be relegated, as well stating his belief that Bielsa would leave the club and questioning whether Stuart Dallas and Luke Ayling were top-flight-quality players.
However, despite the fact that both Ayling and Dallas have highly impressed for the Whites this season, as well as reports suggesting that Bielsa is close to signing a new two-year deal at Elland Road, in addition to the fact that Leeds will survive comfortably this season, Durham hit back at the Leeds fans, responding on Twitter: "Usually fans of small clubs who do this sort of stuff. Surprised at Leeds fans, to be honest."
In reaction to his tweet, fans of Leeds flocked to have their say on the matter, with many stating their belief that the TalkSport presenter should just admit that he was wrong.
Do you think Durham should have admitted he was wrong?
Yes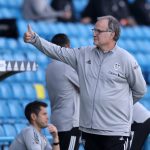 No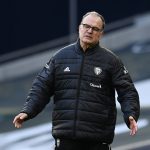 So, what exactly did these Leeds United fans have to say in reaction to Adrian Durham's post on Twitter?
"You've said plenty of positive things and questioned criticism aimed at us but you've got to hold your hands up over this. Comfortably safe and still 7 games to go. Bielsa rumoured to be close to signing for another 2 seasons. Recruitment very good. Ayling and Dallas outstanding."
"You've got some brass neck Durham. Just admit your prediction was wrong and so was your assumption on Dallas/Ayling…arguably 2 of our best and most consistent players of the season. Embarrassing from you, but not surprising."
"Oh come on, don't be so precious, you are paid to give an opinion, that opinion was wrong. Hold your hands up. There is no need for abuse, however, from us Leeds fans."
"Don't embarrass yourself further Durham. A real man would accept he made an error of judgement and congratulate."
"Thought we were a small club, hence the prediction? Make Twitter predictions that go badly wrong & you gotta take the abuse in good humour. Or doesn't that apply in the football media industry?"
"Gone full BT Sport on us! Journalists should never be challenged or called out for their clickbait, nor fortune-tellers or other 'experts'."
All in all, it would appear as if these Leeds fans did not much appreciate Durham doubling down on his pre-season prediction for Leeds with another dig at the club, and, considering the fact that, as previously mentioned, the presenter has been proven wrong on almost every point he made in the original footage, perhaps he should have simply held his hands up and admitted when he was wrong.
In other news: 'Hope this isn't true', 'Something's just not right' – Lots of Leeds fans reacted as this transfer news emerged