Leeds United fans have been reacting to a discussion held by insider Phil Hay about Leeds United's plans for the end of the season.
Marcelo Bielsa's men find themselves in something of a limbo heading into the final eight games of the season slap bang in the middle of the table – not fighting for Europe, not in a relegation battle, just seeing the last few weeks of the season out. Meanwhile, their U23 side have blitzed the competition in the second tier of the Premier League 2 division and on course to wrap up their league with ease.
Writing in an article for The Athletic, Hay debated about the possibility of Bielsa 'blooding in' some of the impressive youngsters into a few league games with an eye on the future. Hay believed such moves would be unlikely to happen, claiming that Bielsa doesn't believe in 'free hits'.
He put the notion to Leeds supporters on Twitter, where the majority of the fans seemed to agree with him, as they didn't expect to see much 'experimenting' either:
"Most of that U23 team won't play more than 2/3 1st team games….if they were any good,at 20 or older they would have by now….to make it now we are in the PL they need to be exceptional….."
"When an extra position in Prem is worth as much as we got for over 20 live games as the @EFL
gravy train club then no"
"Tbh I don't see MB giving many of them a chance next year either other than maybe a cup game. These players time will come after MB I reckon"
"Unlikely as it's not really in the spirit of winning every game and putting a strong side out to protect the integrity of the league, also at £2.7m per place in the league maybe not?"
"The youngsters got hammered by Accrington Stanley, how are they going to beat Man City? There's a world of difference between boys football and the men's game."
"Bielsa has said that playing academy players should never be to win a game but to help them get experience in a game where they wouldn't be at risk of being seen as responsible of a negative result."
Do you like to see the Whites developing young players in their academy?
Yes, bodes well for the future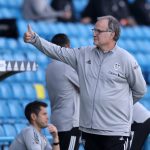 No, I'm not really that bothered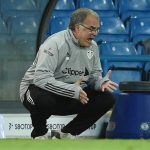 It certainly will be interesting to see whether or not the club decide to look after the future once the present has been pretty much secured.
In other news: 'Another baffling decision' – Many Leeds fans left furious as 'terrible' footage emerges