A lot of Leeds United fans have flocked to a post from their club, which contains footage of Patrick Bamford talking about the European Super League and the 1-1 draw with Liverpool.
When asked about the ESL, Bamford claimed that he couldn't 'comprehend' the plans, and he took aim at the level of the response to the proposals when 'somebody's pockets are being hurt'.
He then claimed that it was a 'shame' that the uproar was not so severe for things like racism.
This footage went down very well with these Whites fans, who were buzzing with these comments from Bamford.
"Love this guy. He'll form an unlikely Coalition government with Gary Neville within the next 5 years"
"Spoke fantastically well as he always does. Hit the nail on the head regarding this Super League nonsense. But Klopp who I respect and admire comes out and has a pop at Leeds and Gary Neville. Bamford and Milner leading the way tonight"
"This man."
Do you think Bamford said the right things?
Yes, he got it spot on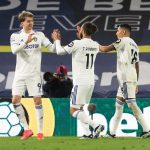 No, he wasn't strong enough in his views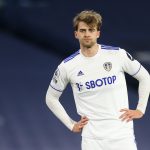 Bamford speaks very well here and isn't a big fan of the plans for a European Super League and makes some very valid points about racism.
This post continued to draw in Whites fans who had their say.
"Superstar"
"'It's amazing the amount of uproar when somebody's pocket is being hurt. It's a shame that this doesn't happen with issues like racism.' This guy"
"Class,"
Everton are the first of the non-big six clubs to condemn the plans publicly, and it is thought that two of the English clubs are having second thoughts, so maybe it won't go anywhere, which, judging by Bamford's comments, would probably please him and the Leeds fanbase.
In other news: 'Doomed', 'This doesn't bode well' – Many Leeds fans left fuming as news emerges