Football finance expert Kieran Maguire has been speaking on the latest edition of The Price of Football podcast about all of the financial news from the world of football, which involved Derby County and their takeover situation.
One of the topics that he spent some time on was the proposed takeover of Derby County by No Limits Sports.
The club have confirmed the deal, but the EFL has not approved it yet, and Maguire believes that prospective owner Erik Alonso is just the face of the deal, while the money comes from a consortium in Indonesia.
He said: "This is a deal which has been announced by Derby. It's not yet been signed off by the EFL. Just a slight word of caution here. The person involved or the person fronting this is a guy called Erik Alonso.
"Now, I was contacted by somebody who said he's not the main man; he's the frontman. He's a fixer, as far as this deal is concerned.
"The real money – now I don't know how accurate this is – but we have seen references to it.
"There's a consortium, and the money actually is coming from Indonesia with a guy called Raja [Sapta] Oktohari, who is involved with the Indonesian International Olympic Committee. His father has been the senior politician in the country, and he's also mates with a guy called Eric Tahir, who historically has had part-ownership of Internazionale and DC United."
Are you worried about this claim?
Yes, not sure I trust this potential new owner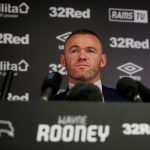 No, it will be fine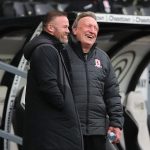 TIF Thoughts on Derby's takeover…
The Rams saw a deal for BZG to take over the club collapse earlier this year, so we can imagine that Derby fans were hoping for better news this time around.
However, if what Maguire says is true, then it might not be Alonso who is actually going to be running the club, and the money is instead coming from Oktohari in Indonesia.
This seems very odd, but if he just backs the club with the money and doesn't get involved in the day-to-day running of things, this could work.
Alonso was an advisor at Sheffield Wednesday, so is potentially capable of 'running' the club with Oktohari providing the cash.
However, all of this is hypothetical until the EFL decides on the takeover.
In other news: 'Part of the problem that he has' – Journalist drops claim on 'tricky' £1.8m-rated Derby star