Football finance expert Kieran Maguire has been speaking on the latest edition of The Price of Football podcast about financial news from the world of football – including his latest thoughts on the takeover talk at Derby County.
Maguire commented on the potential role of Erik Alonso, the 29-year-old Spaniard who tried to buy both Sheffield Wednesday and Cardiff City before agreeing to buy the Rams.
However, there are some concerns over his background as Maguire highlighted a selection of numerous activities Alonso had been involved in prior to his talks with the Championship side.
Maguire said: "Erik Alonso is 29 years old. He has a sports agency, and he says, 'I've got Luis Figo and Roberto Carlos'.
"That's pretty impressive, and then you start to then look a bit further, 'Okay, those are former players who aren't necessarily involved in football'.
"I think Luis Figo is involved at UEFA. He does a really good job. He's a really smart guy. Roberto Carlos is associated with charities and football, again, fantastic role, but they're not really at the heartbeat of the game.
"He was also saying that his family has made money through hotels and vineyards. That's very good, but the hotel industry isn't exactly booming at present. So, that looked a bit strange.
"He then claimed that he was also trying to buy Cardiff City Football Club, to which Cardiff's response was 'well just hold on, there. Yeah, we did have a phone call with him, and that was just a brief chat, but we asked him to sign a non-disclosure agreement, and he wouldn't'.
"They asked him to, before they started to go into any serious negotiations, provide proof of funds and, again, he didn't.
"The company he has set up to acquire Derby County is called No Limits Sports Limited, and it presently consists of £2 in shares.
"Now you [Kevin Day] and I could set up a company, put a pound in each and say 'oh we are going to use that to buy X, Y, or Z. So you do feel a little bit uncomfortable; I'm sure he's a very well-meaning guy, but does he have the resources?
"So his backstory is intriguing, to put it mildly, but this story first broke around about a week ago – you would have hoped by now, we would be in a position whereby the EFL have approved the bid, or there have been [signs] of progress.
"We've seen nothing new from Derby since the initial announcement, so you just feel a little bit uncomfortable."
Do you think Alonso is dodgy?
Yes, this isn't looking good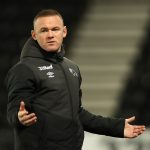 No, he is fine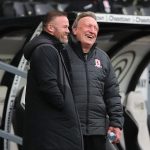 TIF Thoughts on Alonso…
Maguire lays out some very valid concerns here, and it is clear that Alonso's credentials have to be doubted.
However, we will have to see what the EFL decide as the deal is still awaiting their approval; hopefully, this doesn't turn out to be like the BZG deal, but we wouldn't rule it out.
In other news: 'Very confusing' – Finance expert drops claim on proposed Derby County takeover