Tottenham Hotspur fans have been reacting to a tweet suggesting the relationship between Daniel Levy and Jose Mourinho is becoming increasingly strained.
According to Football Insider, the relationship between the Spurs chairman and Mourinho has started to wear thin as a result of Tottenham's league position.
At the time of the report, Spurs went into their clash against Fulham six points off fourth-placed West Ham United and with a game in hand on the Hammers, however, two wins from their previous seven Premier League games has frustrated many of these Tottenham fans.
It is clear from some of the replies many Spurs fans have grown increasingly frustrated by their recent Premier League record with some calling for Mourinho to be sacked, whilst others put blame on the board.
"Any manager would be better than Mourinho."
"If the board didn't treat Spurs like a business we could've won a few trophies in the past few years."
"Levy knows Bale was ready to be at this stage over 2 months ago Mourinho just didn't wanna give him a run of games. He also kept dropping Toby for the big games when he's still our best defender!"
"Willing to stand by! What he really means is "too expensive to sack"…. another levy blunder!"
"This an excuse from Levy that he won't spend money to sign this summer so Jose should play with the deadwood."
"Maybe because Jose has told Daniel some home truths about winning and trying to turn water into wine with cheap purchases that he prefers to buy. The difference is investment, nothing more nothing else. Obviously, our priorities lie elsewhere."
Will Mourinho be Spurs manager next season?
Yes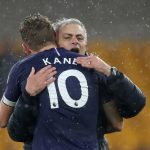 No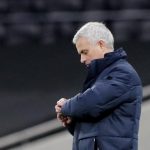 Spurs fans were clearly frustrated by their situation, so it will be interesting to see how the win at Craven Cottage changes things.
Looking at the Tottenham squad on paper, you have to say they should be at least challenging for a place in the Champions League, but this season has just not been good enough for their high standards set over recent years.