In an exclusive interview with GiveMeSport, Fabrizio Romano claimed that if Paulo Dybala was to make the switch to Tottenham Hotspur it would depend heavily on if Jose Mourinho stays on as manager.
Spurs came close to signing Dybala when Mauricio Pochettino was manager in 2019 before a failure to agree on personal terms and his image rights led to the deal collapsing.
Should Spurs sign Dybala?
Yes!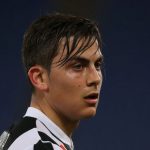 No!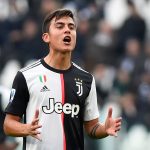 Dybala has only been handed eight starts under Andrea Pirlo this season and with Pavel Nedved claiming both the manager and Cristiano Ronaldo are staying, it seems the Argentine's future is unclear.
Speaking on why Mourinho's future may decide of Dybala considers Spurs and how the Premier League is a definite option, Romano spoke exclusively to GiveMeSport:
"To be honest, he was linked to Mauricio Pochettinho when he was at Spurs so let's see if Tottenham still want to sign Dybala but for sure I see it as a potential destination for Paulo.
"I think a move to the Premier League, yes but at the moment with Tottenham, there is nothing advanced as it was linked through Pochettinho last time.
"So, let's see if Mourinho will stay and what kind of decision they will make on Dybala."
Despite being labelled as a defensive and negative manager, Jose Mourinho has seen Spurs score 49 goals in the Premier League this season, which is the fourth-highest.
With Harry Kane's future still uncertain, Dybala may be a smart move for Spurs to potentially replace him.
Click HERE to see the full interview with Fabrizio Romano…