Fans of Celtic have been reacting to a post on Twitter which relayed the post-match comments of Hoops manager John Kennedy following his side's draw on Sunday.
Following the 1-1 draw, which ensured that Steven Gerrard's side maintained a 20-point gap between themselves and Celtic in the league standings, Kennedy claimed that the stalemate was a "disappointing result" to take, as he thought his side "should have won" the fixture due to the number of chances they created, while also going on to claim that he believed his side should have had a penalty awarded for a challenge on Odsonne Edouard.
However, after Celtic relayed the 37-year-old's post-match comments on Twitter, fans of the club flocked to have their say on the matter, with many taking aim at the manager for his part in the draw, while others called for the board to sack Kennedy as they feel he is out of his depth in charge of the club.
Is Kennedy to blame for the draw on Sunday?
Yes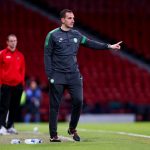 No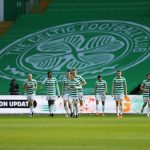 So, what exactly did these Celtic fans have to say in reaction to John Kennedy's comments?
"Set plays given us a few problems this year? That is the problem! Absolutely no awareness at all. They throw balls into the box because we haven't defended at all this year. If he gets the job I ain't renewing."
"Mr Mediocre speaks. Can't wait to see the back of this energy drain from the club."
"This is the clever clogs who waited until the 87th minute to bring on Leigh Griffiths! Get him gone soon, please. Embarrassing."
"Spineless, happy with a draw. Scared to make subs."
"The sooner he's out the door the better, and take 90 per cent of the team with him."
"Definition of madness. Doing the same thing over and over and expecting a different result. JK spent way too long with Neil Lennon. Brown 88 minutes. Turnbull 79 minutes. Sick of blah blah blah"
"Why don't you just record your interviews and play them after every game? Clueless."
"Best news we could have is reassuring supporters he will not be at Celtic next season."
"Bye-bye Kennedy."
All in all, it would seem as if these Celtic fans have very little time for Kennedy and absolutely do not want to see the 37-year-old remain at the club beyond the end of the season, and considering the Bhoys have not exactly been in the best of form under the interim coach, it's not overly difficult to figure out why.