Football finance expert Kieran Maguire has been speaking on the latest edition of The Price of Football podcast about all the financial news from the world of football.
One of the topics that he spent a little bit of time on was Rangers, with Maguire revealing that the Gers are losing money every day and suggesting that one of their star players could be sold in the summer to help keep the club going.
He said: "Rangers are losing money on a day-to-day basis, although I think they will be in a position this summer, should they so desire, to cover a lot of those losses.
"Their business model has been, first of all, to be able to challenge Celtic on the pitch, and therefore they've tried to hold onto players.
"Once they've reached that position of parity on the pitch – and clearly they are the deserving champions this season – will they now be selling the likes of [Alfredo] Morelos or some of the other players and therefore moving towards more of a player development model in order to make ends meet?
"Over the last quite a few years, since they've had their problems, and they've had to move through the divisions, it's very much been paying a lot more for players and paying much higher wages than their revenues, and as a consequence, they have been losing money."
Are you worried about this?
Yes, could be quite concerning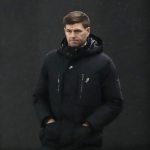 No, everything will be fine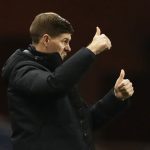 TIF Thoughts on Rangers…
This season on the pitch, the Gers have been exceptional as they have won the SPFL title and could still go the whole league season unbeaten as well.
They are out of the Europa League but managed to reach the last 16, which was much further than Celtic, so you could say that the Gers have now caught up with their great rivals.
This seems like it could lead to some of Rangers' star players leaving if what Maguire says about their business model is right.
If this squad is broken up, then that would be a shame, but planning for next season has already begun, with the Gers agreeing to sign Scott Wright from Aberdeen.
We will have to see what happens in the summer, but we hope that Rangers can keep most of their current side and get through this latest financial blip.