Mark Halsey has been speaking exclusively to This Is Futbol about all of the controversial incidents from the last week of action in England and Scotland, which involved a Rangers incident. 
The former Premier League referee went into great detail, talking about various incidents. 
One decision that he spent some time on was the yellow card Alfredo Morelos received for diving against Livingston.

The Colombian was booked when Max Stryjek clearly caught him in the box and instead of receiving a penalty John Beaton awarded a free-kick and booked Morelos for diving.
Rangers have since appealed the yellow card and won their appeal and also won the Scottish Premiership title, so Morelos probably has other things on his mind.
However, Halsey thinks that the referee got it wrong.
He said: (0:02) "In that situation, his name's gone before him. He's deceived the referee many times, but you have to referee what's in front of you; you can't referee by his reputation.
"In this instance, he hasn't done it [deceived the referee], and you have to referee what's in front of you. Obviously, the referee has not had a good viewing angle, and I am surprised that the assistant hasn't come in to help because the assistant's got a great view; he can see that the goalkeeper's clearly caught him.
"You cannot referee on reputation; you have to referee what's in front of you, and Rangers should have had a penalty in that situation."
Morelos has a reputation for discipline issues, and it seems as if Halsey thinks that has counted against the 24-year-old in this situation.
This seems a bit harsh on Morelos as he was legitimately taken out by the goalkeeper and should have been awarded a penalty, but because of who he is, he has been booked for diving.
Do you think this was a penalty?
Yes, no question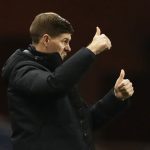 No, it was a dive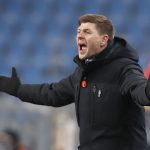 Halsey then went into more detail on a player's reputation, potentially clouding the officials' judgment.
(2:15) "If [there have] been certain players that are constantly trying to deceive match referees, then obviously it will cloud your mind because a referee doesn't want to be embarrassed by giving something.
"At least now we've got VAR to help the referees because it is difficult, but as I say, referees don't want to be embarrassed."
Judging by what Halsey said here, it seems as if Beaton didn't want to be tricked by Morelos and give a penalty to avoid embarrassment but by failing to award the penalty, it looks like he has accidentally embarrassed himself anyway.