TalkSPORT pundit Simon Jordan doesn't think that Roy Keane would be a good man to take over the Celtic managerial job.
Ex-Manchester United and Republic of Ireland captain, Keane, has found himself being one of the latest names being linked to take over following Neil Lennon's departure, with a report in The Sun over the weekend suggesting that former Bhoy Keane is actively looking to take on the role.
The 49-year-old's last role in management was as assistant to former Celtic boss Martin O'Neill at Nottingham Forest in 2019, and his last attempt at being the main man in the dugout ended with him being sacked by Ipswich Town in 2011.
And as heard on the TalkSPORT Daily podcast, Jordan says thinks that he might have been a good man for the job a few years ago, but that the time for him to step back into the dugout has come and gone.
He said: "I think it's a huge risk of the Roy Keane now that we've got. Roy Keane going into management first time around, possibly, you could see that whilst the risk would have been there for a newbie, the Roy Keane we've got now, I think as a football manager, he's done. He's done.
"I don't think there's a real place for Roy with some of his outlook, some of his attitude and some of his disposition.
"I think he's now in the media, and very good at it.
Look at Roy Keane and say, 'Is there anything in his body of work besides a very short period of time at Sunderland, that gives you the credence to say he's a decent manager?' Yes, I tell you what it is, because he was a Man United captain. And once upon a time, he was an iconic figure. Okay, great. That's rear-view mirror stuff now."
Would Roy Keane be a good option for Celtic?
Yes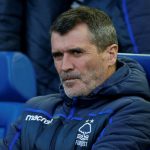 No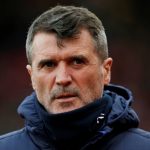 TIF Thoughts on Simon Jordan's comments about Roy Keane…
Jordan is spot on here when it comes to his assessment of the Keane situation. It does seem as if Keane is too far gone to dive back into the day-to-day side of the game. And given the mammoth task that would be ahead of him in turning around Celtic after the terrible season they've had, what Celtic need is someone with a better managerial CV to rely on.
Although it should be noted that it isn't totally impossible for him to step out of the media and into management after being out of the game for so long, as seen with Gary Neville taking over albeit briefly at Valencia four and a half years after the start of his media career.