Former Premier League winger Keith Gillespie thinks that Roy Keane is exactly the man that can invigorate Celtic as they continue their search for a new manager.
The former Manchester United captain and Celtic player is a man whose name has been mentioned to potentially replace Neil Lennon at Celtic Park, in what would be his first role as a manager since leaving Ipswich Town in 2011, and his first spell in a dugout since he was assistant manager at Nottingham Forest in 2019.
But speaking exclusively to Football FanCast, Gillespie, a former teammate of Keane at Manchester United, thinks that the intimidation factor and recognition that he brings are just what the club need right now.
He said: "They need somebody who is a name and I think it would be very interesting, the fact that if he does [take over], you've got that rivalry of Gerrard and Keane, which adds a little bit more spice to it. But they're so far behind Rangers this season that they need something to change.
"I think players will obviously respect him, they'll listen to him as a pundit. And so they'll know that he doesn't pull any punches. You'd like to think that the players would react, and he's worked under Brian Clough, he's worked under Alex Ferguson. Two great managers. So you'd like to think that some of what he's learned off them will rub off."
Would Roy Keane be a good option for Celtic?
Yes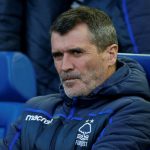 No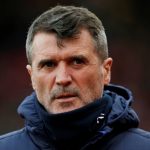 Whilst Gillespie might be right when it comes to Keane and his tough attitude, something that might bring the players down to earth, there's only so much that the fear factor can instil, there needs to be some level of tactical nous brought to proceedings as well.
And based on his track record, as well as some previous comments made about his styles, it's a bit of a gamble to assume that he'll be able to translate that into wins in the Scottish Premiership when Celtic need to win desperately to make up ground on Rangers after the season that they've had.
In other news: 'Fans have resigned themselves' – Celtic icon drops worrying Parkhead prediction