Many Celtic fans have been talking about Thierry Henry and his recent comments about the Parkhead-based side.
Henry was recently a guest on The Robbie Fowler podcast and he talked about numerous things involving his career as a player and as a manager. He also talked about a potential return to management, after having left Montreal Impact recently (via The Daily Record).
He was asked about Celtic and he said that he will evaluate whatever comes his way and he's been keeping an eye on Scottish football. He said that Celtic is a club that he has a lot of respect for and all he wants to do is get back to coaching.
Do you think Henry can end up as Celtic manager?
Yes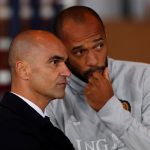 No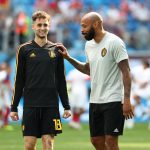 A post about these comments from Henry were relayed on Twitter by The Daily Record. Many Celtic fans made their views clear about it.
What do Celtic fans think of Thierry Henry?
"Yeah the Irish contingent of our Support have a lot of respect for him."
Credit: @harrisanthonys
In the interview, Henry also hailed Steven Gerrard, saying that he knew that the former Liverpool man would do a job at Ibrox. He said that he has massive respect for both the Glasgow giants but he's just waiting now, making it clear that he's available.
"Suddenly Roy Keane sounds a great idea."
Credit: @conorlooter
"No Thanks."
Credit: @Toto29678316
A lot of these Celtic fans don't want Henry as their club's manager, with one fan saying that he'd rather have Roy Keane.
As a manager, Henry has managed two clubs. He lasted only 20 games at Monaco, picking up a points per match tally of only 0.95. At Montreal Impact, he manged only 29 games and had a points per match tally of only 1.07. Those aren't good numbers at all (as per Transfermarkt).
It suggests that Henry isn't really a reliable manager and Celtic fans might be right to be against the idea of their club appointing him.