Many Celtic fans have been reacting to claims of what they are going to wear next season after some pictures were 'leaked'.
With the league campaign pretty much wrapped up already and only the Scottish Cup left to fight for this season, there's not a lot for Celtic fans to look forward to for the rest of the campaign.
So it's only natural for attention to start drifting towards the 2021-22 season, starting off with what they'll supposedly be wearing. An image of their shirt for next season has reportedly been leaked by Footy Headlines (via Maskjerseys), with the only change being the eradication of the yellow trim.
The good thing about Celtic kits is that it's a pretty basic design that hasn't changed much over the years and very rarely are there any 'radical' changes to it as is the case with this kit, which is why there were a number of fans who didn't come across as all that impressed when the images were relayed to them by @celticbible on Twitter, as they felt it was far too similar to this season's design:
"Just like our current board…..unimaginative"
"Creative geniuses at Adidas these days"
"So unimaginative."
"They've just removed the gold and put a black Adidas badge on it… disappointing"
"Mate the only difference is the Adidas logo is black and not white, it's not a bad kit by any means but at least experiment a bit more"
"Looks same???"
"Just like my gran. I'm done with Celtic"
"WOW a year to come up with that"
Should Celtic part ways with Griffiths?
Yes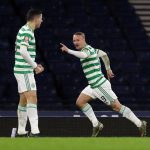 No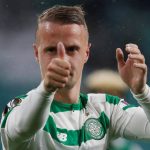 Let's see if that kit, if indeed it is what they'll be playing in, will bring them more luck than this season's.
In other news: 'Let the club and fans down badly' – Many Celtic fans blast star who 'hasn't pulled his weight'