Celtic fans have been reacting to news regarding the club's transfer plans for the summer.
The title race is pretty much over at this stage, so it seems as if attention is already turning to what the club is going to look like next season.
According to a report from Football Insider, despite Celtic's recent change in the dugout with Neil Lennon's resignation, that hasn't changed much when it comes to their transfer targets, as they are set to continue their pursuit of Wigan Athletic's 19-year-old forward Kyle Joseph, a player that they were interested in during the January window.
The news was relayed onto the Read Celtic Facebook page, and there wasn't a lot of joy to be had at the news. Some of it seemed to centre around who they were targeting, whilst others felt that transfers weren't exactly the club's priority at this point of proceedings:






How much will Celtic spend this summer?
Over £15m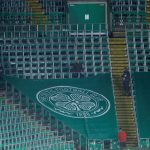 Under £15m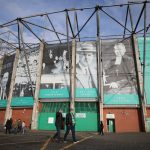 You can kind of understand this reaction. Transfer targets should be put on hold until the new manager is put in place, no point trying to bring in someone who might not have a future under the new boss.