Celtic fans have been reacting to comments made by defender Stephen Welsh following the game against Aberdeen, although.
The Bhoys managed to win the game 1-0 after an early goal from Odsonne Edouard in John Kennedy's first game in charge, and speaking to the club website after the game, the defender spoke on a number of issues, including the game itself. He also took a moment to talk about former boss Neil Lennon and the job that he did in coaching him up and giving him his chance in the Celtic team.
And that was the point that the fans on social media decided to pick up on. Given the anger that has surrounded Lennon in recent times, they felt that it was rather weird that he still gets a mention despite the fact he resigned last week:
"Can the club stop talking about our former manager?"
"Neil who? Get on with appointing a professional football manager please."
"Must have the WORST PR in world sports. Majority of support despise Lennon now."
"Honestly stop talking about Lennon. Read the room. Move on. Welshy keep smashing it sir"
"Lennon's gone. Get a grip."
"Celtic FC Media: Unable to read the room since 2020."
"Close to unfollowing Celtics social media until they stop mentioning Lennon in every interview. Focus on improving engagement with fans rather than rewriting Lennons season."
Can Welsh be Celtic first-team captain one day?
Yes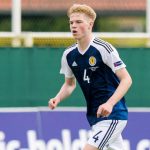 No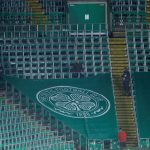 Which you can kind of understand, his 'era' is over, so it's time to move on. And especially seeing as he didn't leave in the best of circumstances, the less his name is mentioned the better it would seem.