Sky Sports reporter Tim Thornton has been speaking on the latest edition of Sky Sports' Pitch to Post podcast about the situation at Sheffield United.
Last week, Chris Wilder left the club after managing the Blades for 227 games and leading them from League One to the Premier League.
One of the topics that Thornton mentioned while he was talking about Sheffield United's situation was Wilder's future.
It seems he thinks that there will be a lot of clubs interested in Wilder, and mentioned Celtic, who have been linked with the ex-Blades boss.
He said: "I think he'll have options, he'll have good options as well.
"He was a lot of people's choice for Manager the Year ahead of Jurgen Klopp last year. It just sort of highlights how football can change so quickly; he did an unbelievable job last season.
"I think there will be a lot of clubs interested.
"Obviously, it will depend on what happens with some of the clubs this summer, whether managers move on and whether vacancies appear.
"There's been a little bit of talk of whether he might be a good fit, for example, for Celtic. Having seen the way that Chris works, for me, [he] would be a fantastic fit for that football club."
Do you want Wilder to become the next Celtic manager?
Yes, that would be brilliant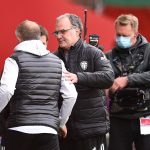 No, he isn't good enough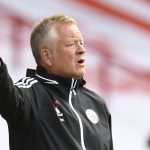 TIF Thoughts on Wilder…
Thornton seems to think that Wilder could be well-suited to take over at Celtic Park, and if you look at the way he built Sheffield United up, perhaps you can see where he's coming from.
Wilder might not have the best trophy record, but the Bhoys need a total rebuild, and Wilder could be the man to do that.
There are expected to be a huge number of departures in the summer, and the Bhoys are currently 20 points behind Rangers, so they need to find a way to narrow that gap and become competitive again.
Wilder has proven in his time with the Blades that he can rebuild a club, so we would like to see him at Celtic at the start of next season.