Celtic fans have been reacting to the news that they will play Scottish League One side Falkirk in the third round of the Scottish Cup.
The news comes following the Bairns' victory over Arbroath last night, with the game taking place at Celtic Park.
Having had their plans for ten league titles in a row ruined by their Old Firm rivals this season, there is still the chance for them to make some form of history if they were to win the competition, becoming the first side to ever win five in a row. Plus it would give the fans just a little something to celebrate after what has been a very difficult season for the club both on and off the pitch.
However, perhaps because of their relatively poor showing in the league, there didn't seem to be too much confidence emanating from the supporters when the news was relayed to them on social media, with many of them predicting for them to be upset by the League One side:
"That's a worry"
"Banana skin with Kennedy in charge"
"Unless we start scoring, we are in trouble."
"Not a chance we will win a trophy so long as Kennedy is in charge"
"I can't see us winning The Cup 5 years in a row I hope we do but can't see it with this team or coaches"
Do you think Celtic are the favourites to win the Scottish Cup?
Surely!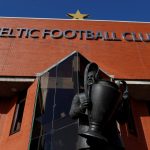 I don't think so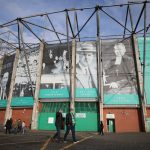 These comments just go to show how bad things have gone this season if the fans are this pessimistic after the news.