Express and Star journalist Joe Edwards thinks that Wolves need to put themselves in a position to spend big this summer.
Wolves took something of a step back in their spending last summer compared to their previous two campaigns, with Transfermarkt figures claiming that they only spent just over £3m in terms of 'net spend' during the window, with plenty of money recouped through big-money sales such as the ones for Matt Doherty and Diogo Jota.
And speaking on the latest edition of the E&S Wolves podcast, Edwards hopes that the club do decide to be a little bit more adventurous when it comes to their spending this summer, even if it does mean that having to sell off another big name.
He said: "Well, they've got to push the boat out a bit more than last summer and not just look to break even. I think there's got to be a net spend of a good amount, whether it be £50m, I'm not exactly sure. But £20m, £30m, you've got to be edging towards that.
"They've got to do big business relative to what everybody else is doing; whether that's big fees that we've seen in the past, maybe not. But they can't just kind of look to break even, maybe they will have to sell somebody."
Should Wolves sign Willian Jose permanently?
Yes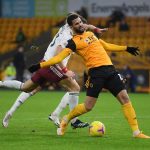 No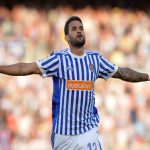 TIF Thoughts on Joe Edwards' comments about Wolves' spending this summer…
With the club having posted losses of nearly £40m earlier this week, that just makes Edwards' point about having to sell a player all the more prominent. If the club want to take that step forward after what has been a pretty disappointing season, at least compared to their other Premier League campaigns, then they may have to sell off one of their big players once again in order to fund the team that rebuild.
They've got plenty of high-value players that could be put up as collateral, but just how many they can afford to get rid of is hard to tell.