Journalist Anne-Marie Batson has spoken of her disappointment when it comes to Wolves this season.
Having finished 7th in the past two seasons in the Premier League, Nuno Espirito Santo's men have taken something of a step back this season as they find themselves 13th in the league right now. Part of that can be put down to the loss of their two top scorers from last season, Raul Jimenez and Diogo Jota.
And speaking on the Football Writers Podcast, Batson said that their failures this season can be put down to the fact that the players below them just haven't stepped up to carry the load that was lost with the absence of Jimenez and Jota.
He said: "When they finished seventh last season, the quarter-finals of the Europa League, it's been a massive, massive drop for them. And what it has shown me about them is their lack of depth.
"The fringe players having to come into the first-team squad have not delivered. Considering the financial backing, shall we say, that's within that club, I think it's actually highlighted a massive gulf between them and the [Manchester] Citys, and Liverpools and Manchester Uniteds of this world."
Do you think Wolves need outside investment?
Yes, if we want to reach the next level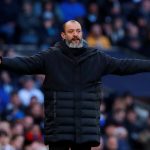 No, we are fine with just Fosun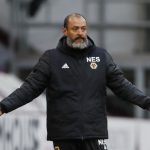 TIF Thoughts on Anne-Marie Batson's comments on Wolves this season…
Batson's comments can best be demonstrated by the fact that no player this season has scored more than five goals for the club this campaign.
This season needs to be taken as something of a learning curve for Wolves, now that there really isn't anything left to fight for, with the exception of league placing and the few extra million pounds that brings in prize money, now they know that they can't rely on one or two individuals to progress as a side.
And whether that means coaching up what they already have, players like Fabio Silva, or investing in getting more quality in, something has got to be done if they are to get back to the heights of the past two seasons.