Tim Spiers has been speaking on the latest edition of The Athletic's The Molineux View podcast about all things relating to Wolverhampton Wanderers.
One of the topics that he spent some time on was Wolves' summer transfer plans, and revealed a way that the club can generate money ahead of the forthcoming window.
The Old Gold have quite a few players out on loan, and Spiers thinks that around £40m could be generated from the so-called 'deadwood', which included Patrick Cutrone, Rafa Mir, Ruben Vinagre, Bruno Jordao and Meritan Shabani.
He said: "If you add up the values of some of those players I've just mentioned, there's quite a bit of money to be made there.
"If somehow – and it's a massive if – but if Wolves got their £16m back for Cutrone, or somewhere near, and then, Robbie Dunne, a Spanish football expert writes for AS, is saying at least £12m for Rafa Mir, given his goalscoring record.
"If you maybe get £5m-£10m for Vinagre, they paid £2m for him, exciting young talent; if they get their £6m back for Bruno Jordao; if they get £2m/£3m for Shabani, all that adds up to about £40m.
"That's not to be sniffed at, and if that's reinvested into the squad this summer, then that's deadwood that's nowhere near the first team squad that brings in £40m.
"Now, they did this with [Helder] Costa and [Ivan] Cavaleiro last summer – £40m for those two players. They have got a good record of getting decent fees; Jota [at] £45m I think blew everybody's mind at the time, before he went on that scoring streak at Liverpool.
"So it's not just about maybe Traore, or maybe Neves has got to move on this summer. There are other avenues of bringing funds in, and getting rid of [that] deadwood for good prices is going to be a massive part of this summer."
Do you think this sounds like a good plan?
Yes, if we can generate the funds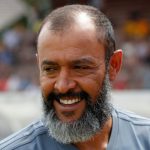 No, there has to be a better way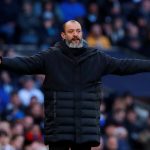 TIF Thoughts on Wolves' deadwood…
Spiers lists quite a few players, and if his predictions prove to be accurate, then Wolves will have raised a good amount of money that could be used to strengthen the squad, which can only be a good thing.
However, getting £16m for Cutrone could be a stretch given that he is only valued at £9m by Transfermarkt and has not scored a single goal for any of the teams he has played for this season.
Spiers even admits that he is unsure if Wolves would ever get that much for Cutrone; however, we think the idea behind selling deadwood to improve Wolves' squad is a good one, and we will be watching on with interest to see if that is what Wolves do.