Tim Spiers has been speaking on the latest edition of The Athletic's The Molineux View podcast about all things relating to Wolverhampton Wanderers.
One of the topics that he spent some time on was the club's latest financial results, which revealed that the club made a loss.
However, Spiers doesn't think it is too bad and offered his thoughts on these latest figures.
He said: "You see the initial headline of loss and think, 'Oh, dear, not a great year'.
"Obviously, we were anticipating this. These accounts cover the period of up to [May] 31st last year, which, [is] 2-3 months of impact [from] the pandemic.
"The headline figures: £39m loss, but Wolves say it would have been a £17m profit in a normal year – without the pandemic hitting – and what the pandemic did was take away five games, where fans would have been in attendance – that's four league games and the Olympiacos home game.
"Also, a lot of the TV money was deferred until the end of the season. Like I said, these accounts, it's important to state, only go up to May 31st, and people will remember that matches were played after that, of course; the season restarted in June and July, that's when TV money would have then been paid and the money they get for finishing seventh, etc.
"So a lot of that money has been carried over and will be reflected in the current year's accounts, but some of it has gone for good."
Do you think there is anything to worry about?
No, everything will be fine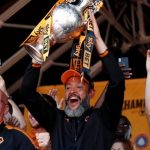 Yes, we have lost a lot of money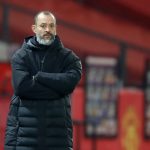 TIF Thoughts on Wolves' financial situation…
The £39m loss doesn't look great, but when you see Spiers provide the context, then it starts to become better.
Crucially, the fact that the TV money will be included in next year's accounts can only be a good thing for Wolves, considering their TV money is estimated to be worth £141.1m from the 2019/20 season.
Wolves also lost a lot less money than the likes of Tottenham Hotspur, so they have done better than some other clubs in the same situation, and though some Wolves fans might be worried, we feel like their club will be fine in the long run.