Seb Stafford-Bloor has been speaking on the latest edition of The Athletic's Tifo Football Podcast about various topics from the world of football.
One of the issues that he spent some time on was Michail Antonio after he decided to represent Jamaica over England as he looks to represent the country at the World Cup.
However, Stafford-Bloor thinks it is sad that Antonio never got the chance with England and was full of praise for the 30-year-old.
He said: "He's unorthodox, meaning he's unpredictable and he changes games.
"Okay, he's not the smoothest player, and he's not blessed with velvet skill or anything like that, but he's incredibly effective and a lot of what he does, he does to a really high standard, and you just think this is England thinking, 'Yeah, don't really know what to do with him and he doesn't really fit in our formation, so he doesn't pique our interest,' and I just find that quite sad.
"There just seems like a lack of effort to see where the value might be in him for England, and it's frustrating."
Do you think Antonio should have been picked by England?
Yes, he deserved it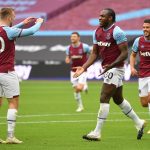 No, he isn't good enough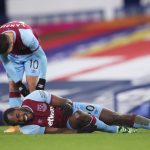 TIF Thoughts on Antonio…
Antonio, who is valued at £10.8m by Transfermarkt, has had a strong season for the Hammers as in just 19 league games, he has scored seven goals while David Moyes' side have soared up to fifth place.
Even last season after the restart, Antonio was in fantastic form as he scored eight goals in just nine games, so he has been on a good run for a while now, yet it seems like England were never that interested, which is a shame.
However, it is clear that Antonio does deserve some international recognition, and we hope that his decision to play for Jamaica goes well.
Stafford-Bloor is clearly a big fan of Antonio, and since the restart of the 2019/20 season, he has been brilliant, so we can see why he sees his England snub as rather unfortunate.