Tottenham Hotspur fans have been reacting to reports about potential replacements for goalkeeper and captain Hugo Lloris this summer.
According to a report from The Times, Lloris is set to leave the Tottenham Hotspur Stadium this summer and head to French side Paris Saint-Germain and reunited with former boss Mauricio Pochettino, in a move that has been on the cards for some time.
And with his reported departure, Spurs have got plans in place for two of England's promising goalkeepers this summer. The report claims that Jose Mourinho's men will make a move for Burnley shot-stopper Nick Pope first, and then turn their attention to Manchester United's Dean Henderson if that move doesn't materialise.
Both goalkeepers come with good reputations given their proximity to the England number-one spot behind Everton's Jordan Pickford, but when the news was relayed to the Spurs fans online via Twitter page @HotspurRelated, the general consensus was that they preferred the idea of Henderson, valued at £18m on Transfermarkt, coming to north London rather than Pope:
"Would prefer Henderson younger and better in my opinion"
"Good stuff, would prefer Henderson tbh."
"Henderson > Pope"
"Dean should be the prime target but okay I guess"
Would Henderson be a good signing?
Yes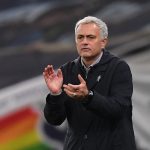 No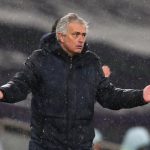 Although with the 24-year-old having said he wants to be No 1 at Manchester United next season, it certainly won't be an easy task of convincing him to make the move.