Premier League presenter David Meyler has recently talked about the future of Tottenham superstar Harry Kane.
Meyler recently made an appearance on the latest episode of the OTB Football podcast and the panel discussed multiple issues involving the Hoops. One topic of discussion was Spurs' 2-0 win over Aston Villa and this led to Meyler talking about Kane's future at the club. Meyler believes that at this age, Kane will have one last chance of making a big move and win trophies.
Kane did find the back of the net against Villa and he's now the joint highest scorer in the Premier League and is also the highest assister in the top flight. Recently, David Ornstein had stated that Kane does want to leave Tottenham but Daniel Levy would want an offer in excess of £120 million to sell the Englishman.
Do you think Kane wants to leave Tottenham?
Yes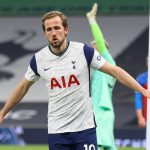 No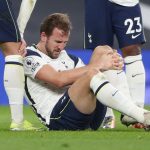 With this context, Meyler talked about Kane's future at Spurs and he believes that the striker would be having conversations with Gareth Bale about how it feels to win titles elsewhere.
He said (0:51): "I think Harry Kane is looking at this [and saying] – I want to win a trophy and I want to break Alan Shearer's all time Premier League goalscoring record. I think that's got to be the two main objectives on his mind. Does he feel like he's going to win a trophy at Spurs? That's the big thing. Look, there's been obviously that link every now and then about Harry Kane going to Manchester City. I think he wants to be defined by winning things.
"If you look at Gareth Bale joining, there will be conversations behind the scenes, when you're sitting down having breakfast, or you're having lunch or you're traveling to or from a game or whatever, like he'll have getting that sense of you know, like, obviously Gareth Bale winning all the Champions Leagues, he'll be hungry to win something. And it's just a case of does he feel he'll be able to do that with Spurs or not? I believe he's 27 or turning 28, he's at the age where he probably has one move in him left."
TIF Thoughts on Harry Kane's future at Tottenham…
Kane has been linked with a move to the Manchester clubs in recent months, which suggests that if he is open to leaving, there won't be any shortage of interest in him.
He certainly has a connection with Tottenham as he came through the club's youth academy. He is also Tottenham's second-highest goalscorer in history right now.
But Spurs are out of European competition and aren't close to winning the Premier League either. So it presents a big dilemma for him and while he might want to win trophies, he might not want to leave his boyhood club either. So it all depends on the Englishman and he's the best man to make a call.