Journalist Ade Oladipo has made a big claim when it comes to Harry Kane's future following his attitude after Tottenham's North London Derby defeat.
It's a topic that has been discussed plenty in the past and is likely going to be discussed until the day that Kane actually manages to lift some silverware, and that topic is whether or not he needs to leave the club in order to win a trophy. All this is going on whilst the club are reportedly in contract negotiations over a new long-term deal at the club.
But the defeat against Arsenal might just have offered something of a glimpse into the future according to Oladipo. Speaking on the Football Writers Podcast, he noted the attitude that the England captain had after the game, and claimed that there may have been more to it than just losing that game to the Gunners.
He said: "I was looking at Harry Kane's reaction on the pitch yesterday after the match. And he's shaking his head and you're thinking it could be a problem there in the summer. He's not going to be happy with this and everyone's been speaking about Harry Kane needing a trophy in that cabinet.
"I don't think he needs a trophy. I think he wants a trophy. And I think there could be further problems because if I'm Harry Kane I'm not accepting this."
Would you blame Kane for leaving Spurs?
Yes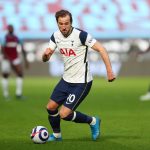 No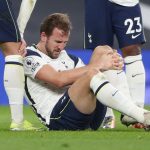 TIF Thoughts on Ade Oladipo's comments about Harry Kane's future at Tottenham…
Given how big that game was to Tottenham's chances of qualifying for the Champions League through the Premier League, which could affect how the club recruits in the summer based on their prestige and finances, Oladipo's words might just have something to them.
With plenty of criticism thrown the way of head coach Jose Mourinho for the way he handled such an important game, it's just one more sign that the club might not be taking that big step forward that they need to be serious contenders for things rather than just fringe contenders.
And that could have big repercussions in the summer if the club don't win either the Carabao Cup or Europa League this campaign.