Former Premier League referee Mark Halsey has been sharing his thoughts on Michael Oliver's decision to award a penalty for Tottenham Hotspur defender Davinson Sanchez's tackle on Arsenal striker Alexandre Lacazette during the North London Derby at the weekend that saw Mikel Arteta's side secure a 2-1 win at the Emirates. 
Speaking exclusively to This Is Futbol, Halsey was asked what his thoughts were on the decision to award Arsenal a penalty after Sanchez collided with Lacazette during the second half of the match.
In response, Halsey had this to say on the situation.
He said: "It's one of those. I mean, when I saw it, I wasn't sure if it was a penalty and as a referee, if I have those doubts in my mind, I wouldn't give it.
"[Lacazette] obviously miscues the ball, Sanchez has gone in to try and block the shot and obviously doing so there's contact.
"Now, in this situation, it's subjective. Some will say [it's a] penalty, some will say no. Had Michael not given the penalty, VAR wouldn't have intervened as they didn't intervene because it wasn't a clear and obvious error, so it's one of those.
"Everyone will have their opinion on that incident, and you look at that situation, anywhere else on the field of play, I would say the referee would give a free-kick. Obviously, once you get into the penalty area, the consequences are far greater because you're effectively giving a goal for that challenge.
"I wouldn't criticise Michael Oliver because it is subjective, but also, it wouldn't have been a problem for me had he not given a penalty, it's one of those."
Do you think the penalty decision was correct?
Yes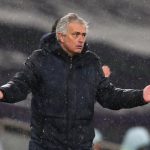 No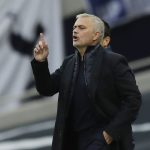 Spurs winger Erik Lamela opened the scoring in the first half of the game after the Argentine was substituted on after Heung-min Son was forced off through injury before an equaliser from Martin Odegaard levelled the score just before half time.
The second half saw the penalty incident take place that Lacazette scored to ultimately win the game for his side.
In regards to Halsey's comments on the penalty incident, this could disappoint the Spurs fans by there being such a lack of certainty on whether or not Sanchez's challenge on Lacazette deserved to be given as a penalty.
Moving forward, Spurs will have to put this defeat behind them and move on to focus on their next fixture and getting a decent result out of it.