Football finance expert Kieran Maguire has been speaking on the latest edition of The Price of Football podcast about all of the latest financial news from the world of football.
One of the questions that Maguire was asked about was Tottenham Hotspur and their latest financial results, which showed a huge loss.
Maguire revealed that one of the reasons for this loss was because of the Tottenham Hotspur Stadium.
He said: "In 2020, Spurs had a full season in the new stadium, and that new stadium cost well over £1bn. So, therefore, you depreciate the new stadium for the whole of the year.
"Whereas if we take a look at 2019, for the first two-thirds to three-quarters of that season, Spurs were, of course, still playing at Wembley. You only start to depreciate an asset when you start to generate money from it, as far as the accounts are concerned.
"So in 2019, Spurs depreciated the new Tottenham Hotspur Stadium for three months of the year, and when it came to 2020, they did that for 12 months of the year, therefore increasing the depreciation cost."
Do you think Tottenham will have to sell a star player in the summer?
No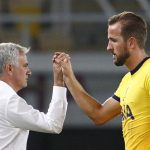 Yes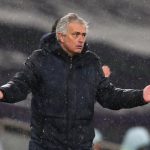 TIF Thoughts on Maguire's claims…
It seems that most of Tottenham's latest money problems come from their new stadium, which probably can't have been helped by the fact they have barely had anyone in attendance all season.
There have been claims that because of Tottenham's financial situation Jose Mourinho will have to sell to buy this summer and that one of the club's prized assets could be sold.
Taking Maguire's claim into account, it would be a shame if Spurs' new stadium indirectly led to one of Tottenham's star names being sold off.
However, it is too early to predict what will happen, and we just hope, from Spurs' point of view, they find a way to cope.