Former Tottenham Hotspur forward Jermain Defoe thinks that Harry Kane could decide to chase individual honours rather than team ones amidst talk of his future.
Kane's future has been subject to plenty of discussion with the debate often surrounding whether or not he is likely to win any trophies whilst still at Tottenham Hotspur, something that has eluded the club since their League Cup triumph in 2007/08.
But as heard on the talkSPORT Daily Podcast (4:42), Defoe thinks that it could all come down to what sort of legacy Kane is looking to create for himself, whether it be just on an individual level or if he wants to balance that with team success as well:
"If Harry Kane wants that, if he wants to win trophies, then if we're being honest, it looks like he has to go if he wants to go on and win trophies. But I don't think it will be easy for him to leave and it all depends what he wants to do, it all depends on what motivates him.
"He might be looking at it thinking 'I want to finish being the highest goal scorer in this club's history and then see where that takes me hopefully along the way win a few trophies', but then if he's really craving medals then it looks like he's gonna have to go"
Does Harry Kane have the potential to be Spurs' greatest-ever player?
No, he's not that good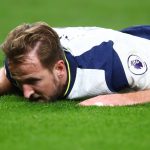 Yes, he has the potential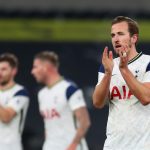 TIF Thoughts on Jermain Defoe's comments regarding Harry Kane's future
Defoe's point about Kane wanting to create a legacy at one club certainly is a valid one, and has been done in football before. For instance, Matt Le Tissier did the same when he was being courted by the likes of Tottenham and Chelsea during his career, so there is more to life than just winning trophies.
Which is why the 'one of our own' factor shouldn't and can't be ignored throughout this process because of the emotional ties that he has to Spurs. He may simply want to go down as Spurs' greatest ever player, something that his goal record arguably has him on his way to doing.
In other news: 'Tottenham fans would breathe a sigh of relief' – Simon Jordan drops damning claim on star