Former Tottenham Hotspur defender Gary Mabbutt thinks that young forward Dane Scarlett could put himself in a position to challenge for a place in the first team next season.  
The 16-year-old has been in very impressive form for the youth sides this season, including scoring 15 goals in 13 games in the U18 Premier League. His form has led to him now being on the fringes of the first team and even managing to get some minutes under his belt in both the Premier League and Europa League.
He has friends in high places at the club, with head coach Jose Mourinho comparing him (BT Sport, via The Express) to Manchester United star Marcus Rashford, and now Mabbutt, speaking in an exclusive interview with Football FanCast, thinks that we won't have to wait too long for him to become a household name at the Tottenham Hotspur Stadium.
He said: "We have a lot that have the ability to step up to the first team, and Dane is exactly the same. He has got the potential and seems to be taking it all in his stride. If he's comparing himself to Harry Kane, who did find it difficult to break through and went out on loan on a number of occasions, Dane will be a player that will be learning from that.
"If he continues to improve and continues to have the attitude that he has at the moment, he could be an amazing player for the future. Will he be there to challenge Kane next season? Of course, he will be one of those wanting to."
Do you think Dane Scarlett should be involved more in the Spurs first team this season?
Yes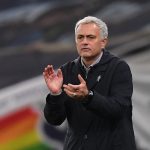 No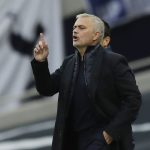 Given where Tottenham Hotspur are this season and their lofty ambitions as a club, it might be a little bit too early to start talking about Scarlett as an option for the first team. If they were to go through another spell without Kane in the team for instance, is Scarlett really the one you want to see fill his boots?
Spurs need to be focusing more on the present rather than anything long-term, and unless they are absolutely sure that Scarlett, who is valued at £225k (as per Transfermarkt), could light it up in the top flight straight away, then they are probably better off looking somewhere else.