Tottenham Hotspur fans on Twitter have been sharing their criticism for Tanguy Ndombele and his latest performance for the north London club during the first half of their Premier League showdown against Arsenal. 
Coming off the back of an impressive 4-1 victory over Crystal Palace in the Premier League last weekend, followed by a 2-0 win against Dinamo Zagreb in the Europa League, Jose Mourinho's side travelled across north London to take on their rivals at the Emirates Stadium. 
However, during the first half of the game against Mikel Arteta's side, lots of Spurs fans on Twitter were not shy in airing their thoughts on Ndombele's performance. 
So, what did these Spurs fans have to say about Ndombele's first-half display against Arsenal?
"Ndombele looks so lazy today" 
"Ndombele needs to step up."
"Ndombele looks lost in this game."
"Ndombele getting bullied by these lot"
"Ndombele stinker in NLD imagine my shock" 
"Ndombele needs to step up eventually, he's gone off the boil recently"
"Ndombele is a waste of space stop defending him"
Looking at these tweets from this group of Spurs fans, it's clear to see that they were not happy with what they saw from the £40.5m-rated midfielder during the first half against Arsenal. 
Were you disappointed by Ndombele in the first half against Arsenal?
Yes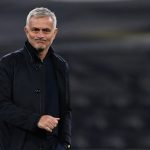 No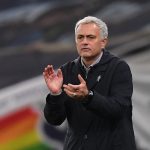 Moving forward, Ndombele and the Spurs fans will undoubtedly be hoping that he can put in a better shift during the second half than he did in the first if he wants to avoid being on the receiving end of even more criticism.