A lot of Tottenham Hotspur fans have taken to Twitter to voice their thoughts over the latest revelation to surface after their Europa League exit. 
Spurs crashed out of the Europa League on Thursday night after a humiliating 3-0 defeat away to Croatian side Dinamo Zagreb after a hat-trick from Mislav Orsic.
A brace from Harry Kane last Thursday earned Spurs a comfortable 2-0 aggregate lead going into the game in Zagreb, however, two second-half goals for the hosts sent the game into extra time which then saw Orsic complete his hat-trick.
Following their disappointing exit, the Spurs fans have taken to Twitter to comment on Jose Mourinho's reported 'silent treatment' to his players following the game with many still furious.
"Turning his back on them when they need leadership the most. His man-management is too different from Poch's. It has contributed to a fractured dressing room."
"So he turns his back on the team and then goes to the Dynamo changing room to congratulate them. I can't do this anymore"
"Wow, what great man-management. Ignore the problem and instil no leadership, direction or communication, so everything just stagnates further."
"U kidding me, unacceptable. To not say anything at all means he knew it wouldn't matter, get him out."
Should Spurs sack Mourinho?
Yes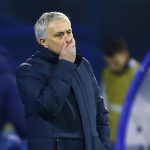 No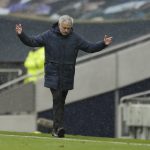 All in all, it is clear to see the Tottenham fans have begun to lose patience with Mourinho. Many were hoping he could carry over his success in terms of trophies to Spurs, however, 16 months on from arriving at the Lilywhites, it is looking not to be the case.