Tottenham Hotspur fans on Twitter have been sharing their criticism for Matt Doherty and his performance for the north London club in their Premier League match against Arsenal. 
Their previous Premier League outing saw them secure a 4-1 victory over Crystal Palace last weekend followed by a Europa League win against Dinamo Zagreb in midweek.
The north London club's latest league fixture saw them face their close rivals at the Emirates. 
During the game against Mikel Arteta's side, Doherty's performance, in particular, grabbed the attention of a lot of Tottenham fans who were not shy about sharing their thoughts on his display.
So, what did these Spurs fans have to say about Doherty's performance against Arsenal?
"Jose has to do something about Doherty he is a serious liability" 
"Why is Doherty still on the pitch? He is awful!"
"Doherty is a shocking shocking player"
"Can we please now agree that Doherty has not worked out, and he has to go?"
"Doherty is poor."
"If Mourinho rates Doherty he can leave tonight. Worst player to ever put on the shirt just jogging around. #freeaurier #coys"
Spurs signed Doherty back in the previous summer transfer window from fellow Premier League side Wolves for a fee of £15.12 million.
Should Doherty be dropped from the team?
Yes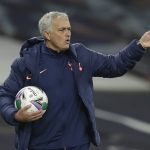 No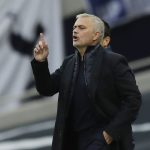 Looking at these tweets from this group of Spurs fans, it's clear to see that they were not happy with what they saw from the 29-year-old against Arsenal. 
Moving forward, Doherty and the Spurs fans will want to make sure that today was just a one-off and that things will change for the better next time around in terms of his output on the pitch, or else he could be in danger of losing his place in the team.