Tottenham Hotspur fans have been reacting to the performance of Dele Alli during their game in the Europa League against Dinamo Zagreb.
Jose Mourinho's men came into the game with a 2-0 lead from the first-leg, so even though it's a decent lead, it's not the most commanding one so they were always going to have to be on their toes. Which might explain why he went with a relatively strong side to start the game.
However, one player who didn't have a strong start to the game was the forward, who is valued at £28.8m on Transfermarkt. Having been left out of the England squad earlier today, you'd have thought he'd want to show Gareth Southgate how wrong he was in omitting him. But that wasn't the case in the first-half, as these comments from Spurs fans online would testify to:
"Be absolutely stunned if Dele Alli ever gets back to the form of a few years ago, looks miles off it, lost any sort of pace he had"
"Dele playing like he can't be bothered"
"Dele had 2 chances already. Couldn't finish one. meeh"
"That's two unbelievable chances Dele has missed within the first 15. If he wants to get back in the spurs team and England, he has to take one of them. But not to even make contact on either is shocking"
"He scored a class overhead kick against a League 2 standard Austrian side, but Dele Alli is finished it's clear to see."
"Dele Alli is the sole definition of a player that steals a career over sentimental value"
Should Dele Alli leave Spurs for the good of his career?
No, he should stay here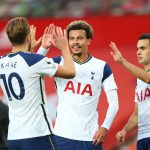 Yes, he needs to leave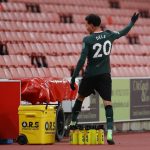 Still, at least there's plenty of time in the season left for him to prove to both Southgate and Mourinho that he should be part of their respective futures.