A lot of Tottenham Hotspur fans have flocked to comment on a post from Hotspur Related, which has relayed news from The Athletic regarding Harry Kane.
A recent report has claimed that Manchester City have had a long-standing interest in Kane but Daniel Levy will price them out of a move.
This has drawn in these Spurs fans, who are fuming at the thought of Kane leaving the club.
"He's as priceless to us as prime Ronaldo or Messi would have been to their clubs. No way he'd sell him unless Kane really wanted out."
"Think if Harry Kane or son left spurs, they would be thousands of spurs fans wanting the owner to sell up ASAP, sorry I want Tottenham FC to get better as a club not worse and to do that, you don't sell your best players at all."
"I've been a fan for 20 years, if we sell Kane without him saying he wants to leave I'll stop watching. The joy he brings to our fans is irreplaceable. One of our own."
Do you think there is anything in this?
No, not a chance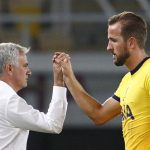 Yes, it could happen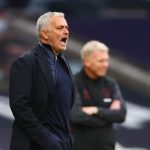 Kane has been in incredible form for Tottenham this season as he has scored 24 goals and provided 16 assists in all competitions.
His goalscoring record in the Premier League is also remarkable – scoring 159 goals in just 235 appearances.
So, it is no wonder that City are interested, but given that Kane's contract doesn't expire until June 2024, we can't imagine that he will be going anywhere soon, and neither do these Tottenham fans.
"Every team in the world would like Harry Kane. This is a non-story. Especially if they think City can't afford him, then no one can afford him. Anyone can make that summation. Such lazy journalism."
"We have a long-standing interest in KdB but we ain't getting him"
"Remove «Manchester City» and replace it with «Every team in the entire universe», and let the rest stay, then that is accurate!"
This latest report seems to have divided the Spurs fanbase, with some fuming at the suggestion that Kane could leave and others dismissing the report altogether.
Kane may be world-class, and while the fact that City are interested comes as little surprise, we can't see him leaving Spurs anytime soon.