Fans of Tottenham Hotspur have taken to Twitter to voice their thoughts on the latest revelation to involve their left-back Danny Rose. 
The 30-year-old is at the centre of claims suggesting he is unwilling to accept payment in order to terminate his contract with the Lilywhites, according to Football Insider.
The defender has been frozen out of the Spurs team after not being included in either their Premier League or Europa League squads.
Rose spent half a season out on loan at Newcastle United last year, but since returning to Spurs he has not played a single minute of football for the senior team (via Transfermarkt).
After reading the rumour, many Spurs fans responded to the tweet to suggest Rose was correct not to accept the offer from Spurs and some even believe he should reveal his side of the story when his contract ends in June.
"I cannot wait until he blows the lid on the true goings-on behind the scenes at the club. I bet that payout offer had a non-disclosure clause. Good for you Danny, blow the whistle on Levy."
"Rose wants to stay longer than Jose."
"By pay off his contract it more than likely meant at less than his total contract value. Probably at around 50% so no surprise he said no, why would you?"
"I'm starting to think he saw it"
"Rose has been badly treated by Spurs."
"He's not been treated well at all."
"At least he cares! When Rose does leave there will be some juicy stories to be told"
"Wow… He really is playing hardball"
"He's waiting for jose to get sacked"
Have Spurs mistreat Rose?
Yes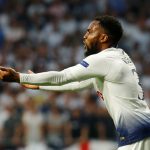 No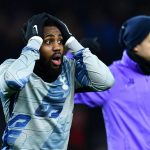 The report from Football Insider suggests the full-back is on a £70k-per-week salary at Spurs and despite the multiple offers from the club Rose has refused to accept the upfront payments put forward to him.
All in all, this only adds to the bad press which is circulating the Lilywhites this week after the poor display away to Arsenal on the weekend and then Thursday's embarrassing exit from the Europa League. And it is apparent the Spurs faithful are not impressed by the way in which their defender has been treat by the club.