A lot of Tottenham Hotspur fans have flocked to a post from TranSPURS, which has relayed news from The Secret Footballer concerning the Tottenham Hotspur Stadium.
The Secret Footballer, a best-selling author and ex-Premier League footballer, claims that Tottenham are in discussions with British Airways over the £250m naming rights to the Tottenham Hotspur Stadium.
This has drawn the attention of these Spurs fans who are not happy.
"Would be called the British airways Stadium …..I can see the banter coming our way Why us"
"Straight into the pockets of Joe Lewis"
"Straight in ENICs pockets…"
Do you want this deal to happen?
No, surely we can find someone else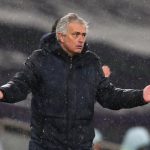 Yes, it would be a good deal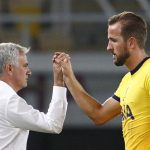 BA are said to have lost a huge amount of money over the last year, so these Tottenham fans doubt the company are in talks over Spurs' stadium.
"What a ridiculous headline…. pure economics should tell you that it is impossible. Back to the drawing board/ rumour mill you must go…."
"British Airways is skint. Who makes up this nonsense?"
"Airlines finances were not good before the pandemic now it's likely governments are going to be propping up flag carriers airlines for a while. Utter nonsense I reckon"
The Tottenham Hotspur Stadium's naming rights have remained unclaimed since the ground opened in 2019, but if this rumour is true, then that could be about to change.
However, judging by these Tottenham fans' reaction, many wouldn't be keen on this happening, but considering the rights are worth £250m, you would think that could help Spurs out of the financial difficulty they are in.
In other news: 'This better be true', 'Jose is building a dynasty' – Many Spurs fans thrilled as rumour emerges
Related posts