Tottenham Hotspur fans have been reacting to the latest news coming out of Jose Mourinho's press conference ahead of their game tomorrow in the Europa League.
Spurs are on something of a roll in recent weeks, winning their last four games on the bounce and scoring 13 goals in the process, which should set them up nicely for their clash with Dinamo Zagreb as they continue their push to end their long trophy drought.
However, they will have to do it without the services of Giovani Lo Celso. Speaking in his press conference today (via @AlasdairGold), Mourinho confirmed that the Argentinian midfielder, valued at £31.5m on Transfermarkt, whilst he has recovered from his previous injury, has picked up another one. This latest one is in his back, with the Spurs boss claiming it's come as a result of "his accumulation of work".
This news did not leave many Tottenham Hotspur fans impressed, with some hinting that he could be labelled 'injury-prone' before too long, and others wanting him to leave the club rather than be a burden any longer:
"Most ridiculous transfer of all time. Get a refund and reinvest elsewhere. @SpursOfficial. Medical team and Scouting department have questions to answer."
"What is the point in Lo Celso!?
Just sell him and buy someone who isn't made of glass, it's getting quite laughable now he's literally hardly going to play for us. Personally, I'd cash in on him and get someone in who's better or on par with him."
"Sell him already"
"Get rid"
"What is he made of, paper mache?"
"Sell him. Complete waste of space, made of glass and isn't actually as good as we all thought."
Do you think there is still a lot more to come from Lo Celso?
Yes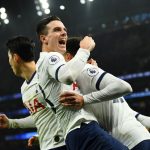 No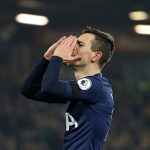 You can kind of understand the frustration – as we approach the business end of the season, you need all hands on deck rather than in the treatment room, so hopefully this doesn't keep him out for too much longer.