Fans of Tottenham Hotspur have taken to Twitter to react to news of Daniel Levy's 20th anniversary at the club. 
Tottenham have grown over the last 20 years through regular top-four finishes, reaching the Champions League final and, of course, building their new 62,000-seater stadium.
However, this season has proved turbulent, with Spurs now outside of the top-four despite leading the league in December last year.
Spurs have shown a recent return to form with three wins within the space of just a week after their latest victory against Crystal Palace.
The Spurs chairman divides opinion amongst the Spurs fans and it is clear to see from the reaction to the news that many have been left frustrated by his tenure.
"A total failure on the football side but Uncle Joe has been able to buy numerous boats and paintings. The end."
"A winner off the pitch, a complete loser on the pitch. It's as simple as that."
"What is he celebrating exactly, should be a day of reflection."
"It should simply read "a Monumental Failure"
"20 years 1 trophy not much success on the pitch."
"20 Years too long."
"You wouldn't think he's at Tottenham. He operates the team like he's at Sheffield Wednesday. Please sell man!!"
Has Levy been a success at Spurs?
Yes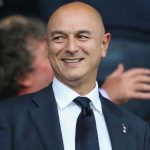 No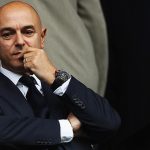 It is evident to see there are a lot of Tottenham fans who are very unhappy with Levy over a lack of spending in recent years, which has seen Spurs in desperate need of a new centre-back.