Tottenham Hotspur fans on Twitter have been responding to the latest social media post from Lilywhites striker Harry Kane. 
This comes after the striker recently shared a post on his official Twitter account saying that it is now time to bounce back in their upcoming Premier League match against Aston Villa after "a very disappointing week" that saw them lose against Arsenal followed by getting knocked out of the Europa League in midweek.
Kane then said that "no words will atone" for their two previous defeats and that they will have to show their response on the pitch against the Villans.
This post then gathered a lot of replies from Spurs fans who were not shy in sharing their messages to the Englishman.
So, what did these Spurs fans have to say in response to Kane's latest Twitter post?
"Don't bother playing! You're not fit the last 2 games are proof you are scared of getting your ankles tapped and you are only on the pitch to make them think that your fit but you haven't even been in the last two games, have a test and give Vinicius a go!"
"Play for the weekly wage you get!! Same with all you boys who put the shirt on!!"
"It's as though non of you care anymore… whatever is going on in that changing room … please please sort it as your all breaking our hearts."
"At least apologise… the fans pay your lot wages"
"Sorry Harry but on this one you & the players do OWE us the fans a real team performance. We can handle losing if the team shows fight and gives everything they have but we can't accept what happened Thursday and against Arsenal. I really hope you all turn up Sunday."
"Sorry Harry. We have heard this too many times. No apology from the squad. Just this "we go again" nonsense. Talent is nothing without character and most of your teammates haven't got either."
Looking at the replies to this post, it appears that these Spurs fans are not totally happy with Kane's message which just shows how disappointed they are with the team over their recent run of poor results and particularly, the nature of the team's performances.
Do you think there is an attitude problem with the Spurs players?
Yes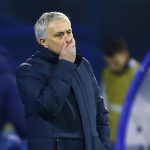 No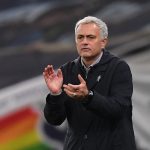 Moving forward, it seems that an overall positive team performance from Jose Mourinho's side in their game against Villa would be just as important as getting a win, which highlights what these supporters see as the main issue at the club at the moment.
Given how, after their defeat against Dinamo Zagreb in midweek, Mourinho brought the attitude of the Tottenham players into question, this proves that there could be an issue with the players and their current mindset.