Fans of Tottenham Hotspur have been reacting to a post on Twitter, which relayed a report regarding Sevilla's interest in a summer move for Spurs centre-back Davinson Sanchez.
According to the reports from Spain, Sevilla intend to reinvest the money received from the likely summer departure of Jules Kounde in Sanchez, with suggestions that the La Liga side would be willing to part with €40 million (£34.2 million) for the 24-year-old.
It is also claimed that the transfer is seen as achievable by Julen Lopetegui's side, as Tottenham are "laying out a path" to ensure Sanchez leaves north London this summer, with the £65,000-per-week defender said to be low on confidence at the club due to a lack of Premier League minutes so far this season.
And, after The Spurs Express relayed the report on Twitter, fans of Tottenham flocked to have their say on the matter, with many appearing delighted at the prospect of their club bringing in a considerable fee for the centre-back.
Should Spurs take €40m for Sanchez?
Yes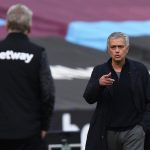 No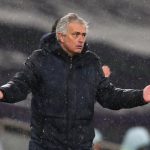 So, what exactly did these Tottenham Hotspur fans have to say in reaction to the report regarding Davinson Sanchez?
"€40m!!!!! Take it ASAP."
"€40mil????"
"Give them Sanchez plus BTEC Weetabix for 40mil."
"Sounds like a deal."
"Insane."
"£40m? Wow."
"This just made my day."
All in all, it would appear as if these Tottenham fans would be more than happy to see Sanchez leave their club this summer, however, considering the centre-back's average WhoScored match rating ranks him as the club's joint ninth-best performer in the Premier League this season, perhaps it could be argued the potential deal is not quite as good news as they are making it out to be.