A lot of Tottenham Hotspur fans have flocked to a post from TranSPURS, which has relayed reports from France about Spurs' interest in Sander Berge.
They claim that Sheffield United will be forced to sell Berge in the summer if they are relegated, and Tottenham are interested in making a move that will cost them €26m (£22.27m).
This has drawn in these Spurs fans, who want their club to sign the Norwegian international:
"Would be great for depth"
"Berge for €26m? Bargainnnnnnn"
"Tottenham interested in making a good signing? Well I never"
Would you want to sign Berge?
No, waste of time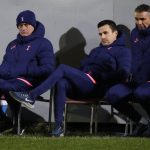 Yes, could be a good addition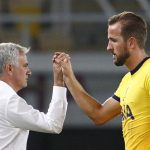 The Blades signed Berge in January 2020, and he has made 30 appearances for them since then.
This season, he has been one of their better players, averaging a 6.52/10 rating from WhoScored, which puts him in ninth place in their squad.
"Better than Sissoko and Ndombele in the 6"
"Yessssssssss"
"Sissoko replacement…. And good back up for Hojbjerg…. 18- 20 mil is a fair price"
Spurs do have plenty of options in the centre of midfield, so maybe a move for Berge would be pointless, though he is young and could perhaps be seen as a replacement for the ageing Moussa Sissoko.
Either way, it seems like these fans like the sound of the signing.