Tottenham Hotspur fans have been reacting to some news about forward Son Heung-min's injury.
The South Korean, who earns a reported £140,000 per week, was forced off early in their defeat to Arsenal on Sunday, and although his replacement Erik Lamela went on to score their opening goal, given the recent attacking prowess that he along with Gareth Bale and Harry Kane have brought to this Tottenham side, it was certainly a huge blow for them and could have continued to be if he was out for a sustained period of time.
However, it looks as if things aren't all that bad, as Alasdair Gold revealed that he could be back after the upcoming international break, and even hinted that he could be back in time for this weekend's game against Aston Villa.
That is certainly great news on a Tottenham front considering the important games that they have coming up both domestically and abroad, and there was certainly some joy to be found on social media when the news came out, but there was also a hint of caution from the supporters, who didn't want to see him rushed back:
"Great news.
Initially thought he'd just about be back for the cup final vs City but good to hear it's not too bad"
"So relieved to hear. Even tho ik how crucial his presence is for the team, I hope he can have some more enough time to take a rest. He deserves that."
"No would rather lose than him play. He needs a rest."
"He's a monster but give him a rest on Villa."
Is Heung-min Son Spurs' best player?
No, he's not the best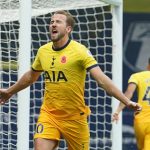 Yes, he's our star man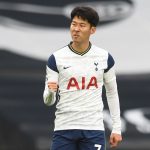 It certainly comes across as smart thinking indeed, as you don't want to bring him back too early and risk damaging things even further.