Tottenham Hotspur fans have been reacting to some news regarding the purchase of Matt Doherty from Wolves last summer.
According to a report from Football Insider, the deal to bring the right-back from Molineux to the Tottenham Hotspur Stadium, whilst it cost Spurs £16m, not all of that money went directly to Nuno Espirito Santo's side, with the report claiming that agent Jorge Mendes bringing in as much as £6m for the role he played in the deal.
Which at the end of the day shouldn't really make that much of a difference to Spurs, they paid out £16m to get the deal done, after that it's not really a big deal how the money gets divided up past that point, although that split is arguably a little too high in favour of the agent.
Although judging by what these Spurs fans had to say on the matter, you get the sense that they'd rather the deal didn't happen at all:
"How do we manage to get ripped off ripping someone off."
"And he's not even worth half of that"
"Really thought we had a coup signing Matt, but he doesn't look as though he has played before half the time perhaps him and Bale can get a partnership on the right"
"We still got robbed"
"Levy went against his principals by signings a player with no sell on value. I was worried he wouldnt work at spurs cause hes a slow wing back who cant play RB and too old to learn. Bad deal"
"Can we send him back and get Neto?"
"Worst singing of human race of all time"
Do you think Doherty has been good enough for Spurs so far this season?
Yes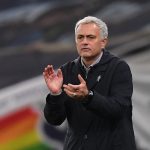 No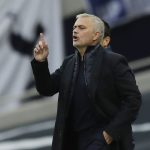 Which I suppose would have saved them a lot more money regardless of the agent involved.