A lot of Tottenham Hotspur fans have flocked to a post from The Spurs Express, which has relayed a transfer claim from Football Insider.
They state that Spurs are unlikely to spend big this summer due to the financial problems caused by the current pandemic.
This has drawn the attention of these Tottenham fans, who are fuming.
"Jose gone, then"
"Tottenham are unlikely to spend big this summer. You didn't need to add the rest we know the score"
"Meanwhile Joe Lewis will use that excuse to buy a new yacht"
Do you think this is true?
Yes, we aren't spending anything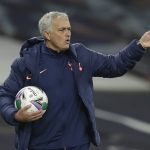 No, we will back Mourinho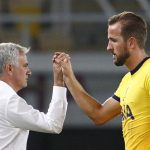 Spurs actually spent quite a bit of money in the last summer transfer window and strengthened the squad in most areas of the pitch.
However, if this report is to be believed; they won't be doing the same in this upcoming summer window.
That has clearly disappointed these Tottenham fans.
"Another season written off"
"what a surprise"
"The perfect excuse for Enic"
"Groundhog Day"
Tottenham have struggled in the Premier League and find themselves in eighth place, six points off the top four.
If this report is true, Jose Mourinho is unlikely to be given the funds to significantly strengthen the squad, which means it could be another season of struggle for Spurs.
We will just have to see if this report is true, but the idea of it has clearly annoyed these Tottenham fans.