Tottenham Hotspur fans have taken to Twitter to slam one of their home-grown players who has failed to nail down a place in the starting XI this season.
Harry Winks is a Spurs academy graduate who showed a lot of promise in his first few seasons, however, as of late, the 25-year-old has lost his place in Jose Mourinho's starting XI.
The arrivals of Tanguy Ndombele and Pierre-Emile Hojbjerg over the last two summers has gradually edged the English central midfielder out of the side and onto the bench.
Following an article from the Evening Standard on the 25-year-old, a lot of Spurs fans took to Twitter to react to the midfielder.
"Sell him, we would probably get 25 mil for him."
"I wonder how much the injuries he suffered reduced his dynamism? Given Skipp's potential (and White's) and the financial problems all clubs have whether a move in the summer is becoming inevitable. It might benefit all parties."
"You would think Winks himself would be looking to move on, what 7 years and just over 100 apps, he's still only 25, so he has a lot to offer another club..he won't get the chances he's looking for a Spurs."
"I think most fans really want him to succeed. He IS Tottenham and seems like a lovely guy to have in a team. And that, of course, has some value. But, from a footballing perspective, it feels like he has gone backwards from bossing Real Madrid 3 years ago."
"Don't really know what he's good at anymore. Definitely on the list of departures in the summer and good luck to him."
"Sell in the summer."
Should Spurs sell Winks this summer?
Yes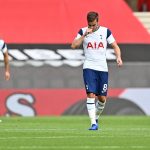 No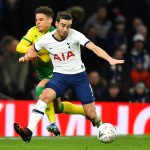 It is clear to see from the replies there is a lot of frustration from the Spurs fans as a result of the excitement they had for Winks' future just a few years ago – which has since gone.