Alasdair Gold has been speaking on the latest edition of his YouTube show about all things relating to Tottenham Hotspur.
One of the topics that the Football.london reporter spent some time on was Harry Kane and his competition with Gareth Bale against Burnley.
Gold seems to believe that Kane and Bale seemed to be engaged in some sort of competition on Sunday, as although the England striker is pleased to have Bale performing well, he still wants to be the main man.
He said: "I found it fascinating. Harry Kane clearly does not want to be second in the bill; he wants his name at the top of the credits; he wants to be on the poster.
"I loved the fact that while he is excited to play alongside Gareth Bale – especially Gareth Bale in that form – he still wants to be the main man.
"There [were] little moments, especially [in the] first half, where they were having competitions of who could hit or slice the nicest crossfield passes. They were both doing them.
"Some of Kane's were absolutely sublime out to Aurier, I think there was one to Son. It was almost a 'no, no look at me' and that's exactly what Spurs need. Kane, not that he gets comfortable, but he needs someone to push him."
Do you think Kane still wants to be the main man?
Yes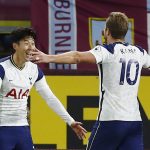 No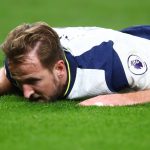 TIF Thoughts on Kane and Bale…
Bale has found some form in recent games, having scored four and provided three assists in his last four matches in all competitions, and this can only be a good thing for Spurs.
Kane has scored 14 Premier League goals and provided a further 11 assists, while he has been backed up superbly by Heung-min Son, who has scored 13 goals and provided a further eight assists, but elsewhere, the goals have been lacking.
If Bale can continue this form, then you would think that he could push both Kane and Son on and with all three of them firing, you would think Spurs would rise up the table.
Therefore, we feel like the 'competition' between the teammates can only be a good thing for Tottenham as it shows that both Bale and Kane are trying to prove their worth.