Micah Richards has slammed Jose Mourinho for the way that he has handled Gareth Bale this season.
The Welshman's display against Burnley has brought out a debate on whether or not he is 'back' to his best having been nursed through the season by Mourinho to protect him given his injury record throughout his career. Indeed, Sunday's game was only the third that he had started in the Premier League this campaign.
But as heard on the BBC 5 Live Football Daily podcast, when discussing whether or not Bale, valued at £18m on Transfermarkt, should have been used a lot more this season, Richards answered back by saying that he hasn't been used sparingly at all and that injuries shouldn't have been used as an excuse to protect him for league games.
He said: "He started eight games in the Europa League, I think. So that's a cop-out, for me. Bale, even if you start him and take him off after 60 minutes, that's better than bringing him on for the last 10, or 20 minutes or 30 minutes.
"So yeah – it's probably taken him a long time to get going. But surely, three starts in the Premier League – that's not good enough. Let's be real now. He should have started more Premier League games, and maybe it's too little, too late."
Should Bale start from now on?
Yes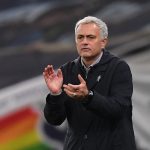 No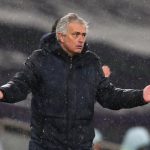 TIF Thoughts on Micah Richards' comments about Jose Mourinho's use of Gareth Bale…
Richards is right in terms of his usage in the Europa League, although he has only started seven of the games.
But those games and opponents aren't exactly of the same calibre when it comes to Premier League competition, so workloads and demands aren't going to be as high, meaning Bale can arguably be guided through those games a lot easier. It's the same for domestic cup competitions, where he started games against lower-league Wycombe Wanderers and Stoke City.
That's why he wasn't brought in earlier, because doing so would perhaps risk putting the rest of his, and indeed Spurs' season, in jeopardy.